Published: July 30th, 2020 at 7:45 pm EDT
Last updated: August 14th, 2020 at 1:51 pm EDT


Ciara never quit — not on her fans, not on humanity. The R&B singer, perhaps best known for the '00s hits she penned with Timbaland and Missy Elliot, is still as ferocious as ever almost two decades later. In 2019, she released Beauty Marks, a career-best for Ciara — but only a fortunate few even seemed to notice.
Ciara's 2004 debut album Goodies churned four singles into pop and R&B radio: "Goodies", "1, 2 Step", "Oh" and "And I." "Goodies" hit #1 on The Billboard Top 100.
By '05, Ciara split verse duty with Missy and rapper Fatman Scoop on "Lose Control." Missy herself produced the single, veering away from Timbaland and making her presence known on both sides of the studio windows. The song is ferocious, and its music video has to have some of the most engaging choreography ever put to film, Ciara's parts being the best of the best. The video won the musicians a grammy.
Ciara's voice is silk. She teamed up with Ludacris to make "Ride," one of 2010's most seductive R&B tracks. But the charts eventually started to favor her less, compelling evidence for ageism in the industry and in fandom considering that the quality of her work never once let up. Consider 2015's "I Bet (remix)," a duet with Joe Jonas, and "One Woman Army," which screams with strength and influence. "I Bet" hit platinum status as a single, but the songs' album Jackie underperformed.
Also in 2015, she recorded a unique cover of the Stones' "Paint it, Black" equal parts menacing and magnificent. The song appeared on the soundtrack for Vin Diesel's The Last Witch Hunter, but with its slower tempo, made little inroads in the pop charts.


Still shoved behind the pop music of younger stars, 2019's Beauty Marks is perhaps Ciara's most total and immaculate album, from first track to last. It's a statement, a rallying call and challenge to other musicians now in her established territory. "This is music," she seems to tell us.
Beauty Marks opens with a four-song win-streak, no shuffle necessary. The first, the Mackelmore collaboration "I Love Myself," could have been written by Lizzo given its strut and self-esteem. "Level Up" is a strobe of confidence about cutting losses. The "level up" meme, derived from gamer-speak, Ciara flips into a staccato for her chorus, a mantra that bites. The remix features the old Grammy crew in throwback territory, Missy and Fatman Scoop. He frames every verse, the world's best hypeman.
Ciara taps into trap next for "Set", where she reappropriates masculine idioms — "Guess you could say I'm the man, wow" — and pulls late '10s SoundCloud rhythms for the end of each bar. Then, "Thinkin Bout You" flicks with bass and muted guitar riffs that are all optimism. It's such pitch-perfect ear candy that it almost reads as a flippant "told you so" to her ex, Billboard.
Beauty Marks' "Dose" finds Ciara at home again hovering over a big-band, Timbaland-style beat that calls to mind the little-known JC Chasez track "Blowin' Me Up (With Her Love)" and Timbaland's work with Nelly Furtado on "Promiscuous."
"Na Na" keeps the energy levels high as the album draws to a close with club flavor and Latin-inspired pulse. "Greatest Love" steals hi-hats from trap again, but threads back to 90's R&B, Brandy channeled through Ciara's lips.
Beauty Marks ends on its eponymous ballad as if it's a sealant, piano-backed and exquisite. Ciara sings to her husband, quarterback Russell Wilson of the Seattle Seahawks, delivering veritable wedding vows. She visibly cries reproducing the chorus in the video.
The video features footage from Ciara's wedding and her daughter's birth. It's human and honest — long-dismissed as anachronisms in a cynical, post-modernist era of music.
Beauty Marks peaked at 87 on the Billboard Top 200 albums. I can't imagine that even for a second Ciara cared. The album is too earnest for the pre-Trump era, but perhaps was one step too sincere even from within it.
The album, however, did not mark Ciara's last lap around the pop playing field. She has been busy lending her voice to others' work and developing some of her own, even through quarantine and a new pregnancy.
She helmed a guest spot on a remix of producer Blanco Brown's debut single as a recording artist, 2019's "The Git Up." Ciara opens with a smooth first verse, nursery rhyming her way into Brown's line-dance directions. The vibe calls to memory "Old Town Road" but alludes by name to "1, 2 Step."
Then, this August, Ciara released a new single "Rooted," with proceeds benefiting Grantmakers for Girls of Color. Aptly, the song opens with an early message to the youth: "Young girls stay rooted." Ciara jumps into sing-rapping, channeling Ol' Dirty and dialing up the figurative language.
We seem to turn off and on how willing we are to engage with our more shared emotions. Ironically, pop itself seems to ignore whatever the latest trend-level of emotional engagement is, always invoking love, always invoking "baby" and "honey" and break-ups while being decried as trite. It also effectively leads social movements.
Ciara's work has steadily folded into each era major rap and pop acts throughout our collective cultural evolution, so her collaborator list reads like some college seminar, 'History of the 2000s' syllabus: From Petey Pablo to Chamillionaire, from Justin Timberlake and Joe Jonas to Niki Minaj and Future.
The last unit is ongoing, one both about her, Ciara, and what she values most in the world around her.
Fans of all genres owe themselves a deep dive into Beauty Marks and Ciara's new work alike. It's human, so if you're honest about your biology, expect at least one connection. Savor it.
THE STIFF
'00s R&B is pleasantly nostalgic, but its headliners are past their heydays.
THE SIFT
Ciara is one of the most dynamic musicians in the game. Her range is impressive and seamless, and her kinetic songs more than earn their place on any summer playlist.
THE PLAYLIST
Warning: explicit language.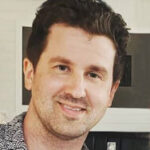 Ryan Derenberger is a freelance journalist and editor, a Journalism and AP Language teacher at Whitman HS in Bethesda, MD, and the founder of 'The Idea Sift.'