December 19th, 2021 at 3:15 pm EDT


Country music has an image problem. Amanda Shires doesn't. Vocalist, electric violinist, and all-around musical powerhouse Shires for over a decade has been creating solo and collaborative content that pushes herself and others through her prism. She adds rich color to every harmony or twist of verse. No more excuses — these are the Amanda Shires songs you should already know.
5. "Highwomen"
In the harmonies of the supergroup The Highwomen, you'll find the voices of Amanda Shires, Brandi Carlisle, Natalie Hemby, and Maren Morris. The ladies' hits "Crowded Table" and "Redesigning Women" earned the praise of the media and fans alike — but "Table" is Buzz Aldrin and "Redesigning" Neil Armstrong to the rocket that was the group's eponymous manifesto "Highwomen," a reworking of the supergroup classic "Highwaymen" from Willie Nelson, Johnny Cash, Waylon Jennings and Kris Kristofferson.
For their version, the four Highwomen with guest Yola trade off singing the stories of heroines throughout history, unified by their unyielding love and connections to the natural world. It's a gorgeous, descending chorus that will make you think heaven is "down." The song's spare production offers vocals first, and the gift-wrapped harmonies will remind you of Fleetwood Mac's in "The Chain," a track which aptly The Highwomen have covered, and covered well.
4. "Deciphering Dreams"
Not all songwriters can jump genres at will. It's impressive even when they slip, some reviewers and fans, at least, citing their bravery. Rare is the perfect landing. In "Deciphering Dreams," we have a 10.0. Shires heads into pop for what would be a Natalie Imbruglia chart-topper if it sat in '97. The chorus sounds like a twirl, and you half expect the thing to show up on a Pop-up Video episode — the highest compliment. You get the sense with the song that "making music" is exactly what Shires is here to do.
3. "Deep Dark Below"
In "Deep Dark Below," Shires shows that the space she's occupied in music is an altogether new plot of land. Few artists have the confidence and earnestness to write about assault or abduction without resorting to cliche or matching to the music choices themselves in such a way that avoids the anthemic tones of "Plush," for example. "Deep Dark Below" walks the tightrope and conjures horror tones and ballad vocals alike — cautionary potion.
2. "Kudzu"
In "Kudzu," Shires seems to have published a philosophical manifesto on beauty. The track plays like a lullaby, and is both the type of song you let finish before you leave your car and you'd play after a bad day at work to remind yourself you have a soul. The title refers to a type of vine, and Shires embeds pastoral imagery through the plant: "I even found your name spelled out in Kudzu," she sings. One of Shires' strengths as a vocalist is her imaginative and unpretentious voice. Not quite opposite to maximalist takes, but at least tangent to them, Shires' glowing vocal work on songs like "Kudzu" does something new to your musical-taste faculties and makes you rethink your own rubrics.
1. "Wasted and Rollin'"
"Wasted and Rollin" sprints past the warm comfort of country music's trite beer references and expounds on ecstasy instead. The song's a layered story of young love — "holding you holding onto me" — that finds her next to husband Jason Isbell on stage, who offers a lick-heavy guitar solo to carry the track into its final act. Within each inflection is a nascent relationship, love and glitter in lilt. Soaring choruses punctuate each narrative verse. Play this one with candles lit.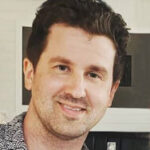 Ryan Derenberger is a freelance journalist and editor, a Journalism and AP Language teacher at Whitman HS in Bethesda, MD, and the founder of 'The Idea Sift.'