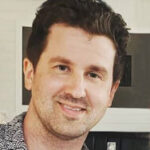 Ryan Derenberger is a freelance journalist and editor, a Journalism and AP Language teacher at Whitman HS in Bethesda, MD, and the founder of 'The Idea Sift.'
July 24th, 2020 at 7:02 am EDT


When the Gorillaz released the album Plastic Beach and the opening single "Stylo" in 2010, fans hit 'play' and waded into what felt like clear and familiar waters: a steady, programmed beat bounced, a sick bass line melted and a hip-hop verse took the lead at the onset.
Rapper and actor Mos Def articulates those opening syllables of "Stylo" into a popping rhythm like he's got an EQ visualizer in his vocal chords. Damon Albarn then croons, and you can almost feel the fans' necks snaking as the man curls each line.
But then, by what amounts to a kind of "part two" of each verse, singer Bobby Womack erupts into a vibrato'd soul only Aretha Franklin herself could match. Like lava does his voice spill.
Albarn, getting his start in the band Blur, created the Gorillaz in a type of disgustingly creative moment that surely churns jealousy into the egos of other artists, Albarn deeming the project his "virtual band." His music videos brought to life animated band members and guest stars. The '01 hit "Clint Eastwood" made its rounds on MTV and alternative radio. In '05, the jam "DARE" brought more of the brilliant same, trampolined grooves and animation you could feel in the music's measures as much as you could see in the frames of the videos.
Another '05 Gorillaz single, "Feel Good Inc." featured an appearance from '90s rap group De La Soul. Albarn was acquainting himself in the studio with his heroes and helming the genesis of altogether new sounds. The group and Albarn came together again on Plastic Beach.
By that album, the Gorillaz' third, Albarn and his animated crew had little to prove to anyone.
The video for "Stylo," then, is as risky as it is cool, a bold chase reel with muscle cars, spiritual sequel to Tarantino's Death Proof. One of the heavy cars sports Bruce Willis as its driver in a clutch cameo.
The cinematography too is reminiscent stylistically in its camerawork and tone, if not in its color palette, of the ensemble-cast film Sin City in which Bruce Willis played a soon-to-retire beat cop. Willis in "Stylo," having already wielded prop guns on sets for decades, comfortably leans out his driver-side window, firing shots at the suddenly three-dimensional, CGI Gorillaz in the car ahead of him.
It's a unique and complete sensory experience, and it works because of every angle Albarn and company cover, a zone offense.
Like Albarn, collaborator Mos Def had already hit more than a few career highlights by 2010.
Mos and fellow rapper Talib Kweli formed the duo Black Star in 1997 as a way to kickstart each of their solo careers.
"We were always solo artists, and we came together to make an album," Kweli told Sway in 2012, "That's why it was called Mos Def and Talib Kweli are Black Star, because we were cognizant to the fact that we wanted to further our careers doing solo stuff."
Their track "Definition" became a continual hit in the underground and the positive-tip Hip Hop scenes, Napster downloads and streams never quite subsiding. Mos had already been making pop inroads, recording with none other than De La Soul in the early '90s.
The first two verses of "Definition" play like a manifesto that Hip Hop is still processing. Mos and Kweli flex in every bar. Their internal rhyming floats over the snared beat from producer Hi Tek, and a quick guitar gives the drum-machine snaps a z-axis.
Following his work with Black Star, Mos would go on to release a series of varied and expressive solo albums in the '00s, channeling jazz, R&B and rock as much as Hip Hop. Tracy Morgan's character in a 2007 episode of 30 Rock, botches the national anthem and quips, "Who'd have ever known there was so many words — it was like a Mos Def CD."
Def's acting prowess is as dynamic as his rhymes. A child actor, he would later star in The Hitchhiker's Guide to Galaxy opposite Marvel darling Martin Freeman, new girl Zooey Deschanel and the always underappreciated Sam Rockwell. Def played one part of the band-of-misfits team in the blockbuster heist movie The Italian Job. In 16 Blocks, he paired up with none other than Bruce Willis in a storyline straight out of Pacino's Serpico, a cop and a witness on a mission of justice.
So the degrees of separation were far fewer than seven when Mos and Albarn crossed sonic signatures. In 2010, Mos could do no wrong.
And singer Bobby Womack too had nothing left to prove. Four years before his passing, he was capping off a long and storied R&B career with songs that made their way into a whole lot of bedrooms and living rooms alike, love always at the center of the experience he cultivated. "That's The Way I Feel About 'Cha" is as smooth as anything Marvin Gaye ever touched.
When Womack matter-of-factly offers the lyric "Right now" in "Stylo," he rides his own scorching lava recently unearthed and cures the bubbles into an asphalt on which Mos then speeds and Albarn circles in the drone above.
Kweli too zips along Tek's beat in "Definition" as the beat clicks like "Nice for What." The single is probably the second most well-known song of Kweli's — second only to 2003's Kanye West produced, call-and-response jam "Get By." It was early Ye-ego, before College Dropout was released, and other than a split-second clip of his face in the video, he makes the producer's choice to stand back and let Kweli and the sample's soul shine on their own.
In a verse from '03's The Black Album, Jay-Z over an Eminem beat on "Moment of Clarity," references Kweli's influence and his gymnast-like skill, as well as the same from Kweli's fellow positive-tip rapper Common. For Jay, skills don't always sell.
Underground skills do sell, but not to the same fans as the mainstream. Jay-Z admits it to himself: the customers aren't always right. Then again, neither is the business. There are lessons here of style and definitions to explore, then, from all entries and exits.
In need of a quarantine cure? Look no further than our inaugural song union of Black Star and the Gorillaz. Check the playlists below for the two songs back-to-back and a look into the artists' histories.
THE STIFF
Any off-beat, unthoughtful garbage that only serves as inspiration in showing musicians like these what not to do.
THE SIFT
"Definition" and "Stylo" are a match made in music-fan heaven. The grooves are tight and angular and the notes soar. Genre swinging, Albarn schools others who attempt to assemble sounds, a bass line as intoxicating as the riff in Aalyiah and Timbaland's "Try Again," or in Daft Punk's equally as instructive "Giorgio by Moroder." In union, Black Star issue a manifesto and rap battleplan that still hits the ear hard almost 25 years later in a Möbius strip of sound waves.
THE PLAYLIST
Warning: explicit language and drug references.