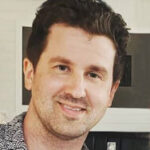 Ryan Derenberger is a freelance journalist and editor, a Journalism and AP Language teacher at Whitman HS in Bethesda, MD, and the founder of 'The Idea Sift.'
July 30th, 2020 at 10:35 pm EDT


Whenever I hear the opening synths of Lil Uzi Vert's "Paradise," stars come to mind as much as sand. The body-positive echoes of Uzi's smooth rasp sync with the snares, and into existence mirages a purple melody that rides light waves from one system's sun to the next.
There's something unique about songs that have this reach, pulling us from our strange, peopling rock in the sky and propelling the species deeper into the strange oddities of existence (if only from our bedrooms).
M.I.A. in "SPACE" achieves something similar to Uzi's effect in "Paradise," cranking the pitch of an alarm at her song's launch. The synths lift into an atmosphere from which M.I.A. sparkles and floats away from her connection to the world, her phone, almost taunting her ringing beau from orbit. These esoteric sonic energies emerge from the same album, MAYA, on which M.I.A. successfully sampled an electric saw in "STEPPIN UP." By the point in "SPACE" where she references the game Puzzle Bobble, bubbles pop from the bass drums like gum.
M.I.A. signed duo Sleigh Bells to her label in 2010, recognizing no doubt their potential to unleash fireworks of sound, as she herself so often does. The Bells are known to tie claps and 808's all around to guitar distortion pedals straight out of a Motörhead song. M.I.A. sampled the Bells' heavy "Treats" in another MAYA track, "MEDS AND FEDS." Both blister. But in the Bells' biggest hit, "Infinity Guitars," singer Alexis Krauss bobs up and down to a heady beat. Derek Edward Miller slams his strings. Then — surprise — they had left out an entire frequency set unbeknownst to your speakers. A snare fill signals off spaced-out booms that, by contrast to your previous moment, just might make you believe in rock infinity.
Angels & Airwaves takes the belief and proves it experientially. When musician Tom DeLonge embarked on his new band's venture without the blink-182 boys in '06, he tapped into another tone altogether. Guitarist for the biggest punk band in the world at the time, he had already dipped into the musicianship necessary to select for new musogenetic frontiers in a brief '02 hiatus where he and blink drummer Travis Barker picked up two friends and created an 00's adult-punk masterpiece, Boxcar Racer's eponymous album, boasting the lead single "I Feel So."
By the time DeLonge made his next move with the band Angels & Airwaves, gone entirely was the punk-boy humor. What was left was his own brand of love song, if you can believe it, blink fans (see: "Always"). The man finds an incredibly authentic tone in Airwaves' "The Adventure," the band's biggest single and one of its best in a tangent career for DeLonge that now spans all three decades in the new millennium and outlasts his stint with blink. The arrangements are an adventure, all right, pushing green-blue signals pinging for life in the opening. The thing's gorgeous and aqua, the space yang to an ocean's yin, and it makes you want to rip the universe in half until you find true love, too. Ilan Rubin's tight drumming very nearly does, propelling you into Angels' reality.
The Foo Fighters too had achieved a lovely and otherworldly sonic palette in a deep cut from their album There Is Nothing Left to Lose, 1999's "Aurora." Off the same album as "Learn to Fly", "Aurora" finds the band glistening with harmonics. The instrumental could have earned a place in a movie score. Instead, Grohl's lull fronts the sound in one of the best vocal performances of his career. Taylor Hawkins' drums somehow whip and inspire at once, as do the dimensionally layered guitars, positing an "other side" out of banging stacked notes just as a particle accelerator bangs quanta.
The Stroke's Julian Casablancas chords his guitar and lets synths take frontstage in "11th Dimension," an alt hit from his '09 solo album Phrazes for the Young. If the songs so far have been the ride, Casablanca's is the destination. The paradisal party hits it off with a hop and the happiest organ you've ever heard. Casablancas predictably and thankfully channels his soul for a pop prism-like experience that reaches through psychedelia and to touch fingertips with Pink Floyd in the middle.
Janelle Monáe on 2013's bell "Sally Ride" speaks of her own journey to the moon, and, peering back from her destination, reminds the planet why soul styles like hers and Casablancas' hit heights limited only to dreams for others. With a nod to the first woman in space, Ms. Sally Ride, Monáe rockets her name as a metaphor into verses, choruses and bridges that all blend like galactic gradients. Monáe drags a neon crimson across the sky patterns with her voice, a texture you can become. The color opens like a muse gutted.
By the time The Police take the mic for the bright "Walking on the Moon," drummer Stewart Copeland's hi-hats appear out of the same void from which the universe itself grew. Copeland's metal geometrics must have within them a fractal or a golden ratio, divine and Egyptian at once. Sting's reggae half-falsetto stilts certain syllables and lets others linger, aligned with his bass all the way. And Andy Summers' guitar layers an upstroke from Jamaica with a reverbed pull once a measure. The delays of the dub are straight out of a Peter Tosh playbook to get you higher.
The song is the last of a set whose encore is just the revealing of an Escher stairwell. There's a minimalism to the synthesis of "Walking on the Moon," a beauty.
And so too in Uzi's "Paradise" does a beat lead in a minimalism that's all Eden. Summers' guitar is just a sidestep-on-a-moonwalk back to Uzi's up-and-down synth bounce, where lightspeed verses flutter.
It's bliss. Loop it and love it.
THE STIFF
There's nothing genuinely engaging about music other than its ability to get we primates to check potential mates for brain function via rhythm, and contemporary music in the new millennium is all just recycled material.
THE SIFT
Holy God, are these songs ever creative. They and the artists behind them, contemporary or otherwise, make it easy to believe in all the extra dimensions scientists keep discovering. Our best music makes it seem like we're already using them.
THE PLAYLIST
Warning: explicit language.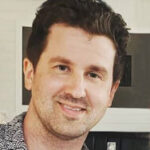 Ryan Derenberger is a freelance journalist and editor, a Journalism and AP Language teacher at Whitman HS in Bethesda, MD, and the founder of 'The Idea Sift.'