November 24th, 2021 at 7:19 pm EDT



Beating the one-year marker by a month, Jason Isbell and the 400 Unit have made good on their promise to record a covers album dedicated to Georgia, so long as the state went to Biden over Trump in 2020. Building from Georgia artists and songs, Isbell, who's no stranger to the art of the cover, has staged in Georgia Blue a joyful set that genuinely feels like a celebration. Guest appearances from Béla Fleck, Amanda Shires, Brittney Spencer, and Brandi Carlisle among others punctuate the bluesy party, each with distinct contributions that widen in a kind of sonic coverage.
Opening R.E.M. cover "Nightswimming" toys with time signature and scales in a beautiful pick, high strings playing tag. Isbell effects his first of two Michael Stipe interpretations, both of which would earn him an Oscar in today's biopic-biased Academy. Isbell's is no impersonation, though, smoothing his own style with Stipe's.
The Drivin' N' Cryin' rocker "Honeysuckle Blue" finds 400 Unit guitarist Sadler Vaden taking the mic from Isbell. The chord progression will be familiar to any pop or rock fan, but the leaping energy and studio gleam give the track its ascension. Isbell gets to experiment with solos here and in other album highlights like the instrumental Allman Brothers cover "In Memory of Elizabeth Reed." Hendrix and Bonamassa are ghosts that Isbell occasionally will admit and channel. He's something new, leaning back to give his arm room to live, and searching for notes like a hound. The theatricality is there, but delivered with incredible study and precision. The band's Black Crowes cover, "Sometimes Salvation," is similarly towering and sounds like a hybrid of the Cold War Kids in Isbell's belt and the Eagles circa-Joe Walsh in its angled guitar cues. 
Cat Power's "Cross Bones Style" makes an appearance with Amanda Shires on lead vocals and electric fiddle. Isbell channels his inner Edge when performing here with his wife and longtime collaborator Shires, decorating with U2 harmonics and open strings. The track calls to mind for Shires fans, no doubt, her more haunting songs like "Deep Dark Below." The effect is eerie and gutting, a departure from the more homespun tones of many of the other tracks, and almost an intermission in the early third of the album.
"The Truth," originally a Precious Bryant lullaby, has the charm of early Sheryl Crow. Adia Victoria provides whimsical vocals, which lend hints of indie inflection. Just as glowed, "Midnight Train to Georgia" is the least reshaped cover on the album. It's always been an engaging sing-along, and it remains an engaging sing-along. Guest vocalist Brittney Spencer shows off her pipes on the track and more than impresses. The snap of Isbell's chords, and the hit of the pit all resemble the original respectfully, and you get the sense that the performers know their job is to recreate a Picasso, not reinvent it.
"Driver 8," the first single and second R.E.M. track on the album, closes Georgia Blue with an anthemic, shaded chorus. It achieves the rare feat of a cover: at once of the new band's, yet so tonally accurate that you can infer who originally performed it even if you'd never heard the song before.
It won't earn front-to-back plays like recent 400 Unit albums have, but Georgia Blue is a rarity in 2021 rock, widening into a sonic split, digging down into the grooves. In the unified reverb and bare delivery, the collection could believably sidle into any decade's record stores dating all the way back to the 50s. For an album to call a time-traveling shot like that is ambitious. To even come close to the wall, let alone clear it, is to inch infamy. Few musicians have the strength, fewer yet the mechanics. Isbell and company might just have it all. That their most recent two original albums actually might exceed these cohesive covers in exhibitions of talent is perhaps the most interactive part of experiencing Georgia Blue. You're not only witnessing a band recreate exceptional harmony; you're witnessing a band's Wednesday.
DON'T MISS: "Nightswimming," "Honeysuckle Blue," "Cross Bones Style," "Sometimes Salvation"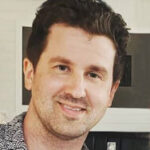 Ryan Derenberger is a freelance journalist and editor, a Journalism and AP Language teacher at Whitman HS in Bethesda, MD, and the founder of 'The Idea Sift.'