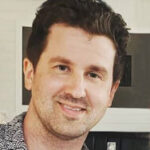 Ryan Derenberger is a freelance journalist and editor, a Journalism and AP Language teacher at Whitman HS in Bethesda, MD, and the founder of 'The Idea Sift.'
August 6th, 2020 at 5:34 pm EDT


Electronic Dance Music was having a moment by the end of the '00s. Daft Punk, the French robot-duo, released their live album Alive 2007 to critical acclaim, one of the first dominoes. The mask-wearing deadmau5 made his way into pop culture with infectious, sidechained beats, deep bass and a light-heavy show that was indelible. EDM producer David Guetta was starting to become a household name.
The full transition from clubs into pop radio perhaps hit with Lady Gaga. Her first album The Fame generated songs in '08 that, adaptable, thrived on both obscure XM electronica stations and Top 40. Her second album The Fame Monster, too, was still getting widespread airtime from '09 well into 2010, single after single.
Dubstep had made its way into radio as Skrillex led the charge with Transformer sound effects perfectly shoehorned into oddball melodies. Miley Cyrus' first gigantic hit under her own name in '08 was the electronic guitar jam "See You Again." Even alt radio felt the impact of EDM, electronic-hybrids like Passion Pit, Owl City and M83 topping those charts, too.
Artists worldwide embraced the genre. British musician M.I.A. built her career around the drum machine from '05 on, falling in love with Baltimore Club and dating Diplo. By the end of the '00s, her '07 single "Paper Planes" had finally gotten the full recognition it deserved, bridging gaps between dance and rap and getting prime placement in both the short-lived video game franchise DJ Hero and the trailer for the Seth Rogen stoner vehicle Pineapple Express. The song, built around a Clash sample, was itself sampled for the supergroup track "Swagga Like Us," with verses courtesy of Ye, Jay, Lil' Wayne and T.I. The meta pairing of the songs make for two of the best demonstrations in existence of the art and creativity behind sampling, essential to club playlists.
M.I.A.'s song "Boyz" would morph into a remix with Jay-Z, too, and dance tracks like "Bamboo Banga" and "XR2" maintained a strong presence in the DJ ether. In 2010, M.I.A. unofficially became the Santa of dance music, gifting the world MAYA, with singles like "XXXO" and "BORN FREE," a ride-cymbal speedfest.

And then there was Robyn, the Caesar.
At the time best known in America for a pair of late '90s pop hits, the Swedish artist took to the studio herself in 2010 to produce what would become one of the most critically praised and fan-adulating dance albums in the history of music, Body Talk — the dance veteran's war cry.
Body Talk singles like "Dancing On My Own" and "Call Your Girlfriend" have only grown in popularity since 2010. The video for "Girlfriend," a one-shot, extraordinarily choreographed dance trek for Robyn around an empty Warehouse, sits at a crisp 26 million views on YouTube as of this August. Her efforts even in the new millennium prior to Body Talk, loved as they were by fans, suddenly read as trailers.
Robyn opened for Katy Perry on the international California Dreams Tour in 2011, with almost 50 stops in the states.
By 2019, Robyn was headlining her own trek around the U.S., and "Dancing On My Own" had become so popular that she regularly stopped singing while performing it, instead prompting the audience to do what they were already doing: singing so loudly that like the Beatles at Shea Stadium, it almost didn't even matter whether Robyn hit each note or not. Who could tell the difference? Lennon started playing the piano with his elbows.
Robyn was often left speechless in gratitude at that reception in America to "Dancing," cueing her band to wait out the applause, letting the energy and screams simmer enough for her to compose herself and finish the song. A video of fans belting the tune in the NYC subway even went viral, and Grouplove covered "Dancing" just this year, expanding the song's reach.
But it was actually another single from Body Talk — "None of Dem," a collaboration with Norwegian electronic duo Röyksopp — that provided the framework for the next step in Robyn's career after she returned home. Together, Robyn and Röyksopp built a new EP, 2014's Do It Again.
Röyksopp had developed their musicianship adjacent to the likes of Moby, Fatboy Slim, Paul Oakenfold and Benny Benassi in the '90s. The Norwegians prefaced lo-fi beats with their own brand of chill (see: '01s "Eple").
So when Robyn burrowed in the studio with them, out the other side popped three genuine and unique smashes from the EP: the eponymous "Do It Again," "Every Little Thing" and "Monument."
"Monument" matches in tone the long exhalation of a Buddhist monk in dimension-shifting meditation, a transcendent experience in stereo. In her lyrical narrative, she faces off with death.
Sampling her voice, Röyksopp veritably beats Robyn's syllables in pitch shifts and uses her harmonies as permanent pads of tonal atmospheres. In the original video, Robyn floats with her words. A lullaby outro takes over in the latter half the song, jazz to unravel at the end of a trip.
The song's best remix, "The Inevitable End Version," is aptly fateful in its heightened tone. The bass moves like a Benassi. A four-kick-drum and snare fill pieces.
The EP was apocalyptic for the DNA of music, and it was Robyn and Röyksopp who simultaneously turned the nuclear keys.


Back in 2010, R&B star Kellis was deciding in which direction she should venture. Otherwise typecast into expectations that echoed her two hits at that point in her career, "Bossy" and the Neptunes-produced "Milkshake," she found herself in between record deals, a free agent.
The varied vocalist sought to reframe her art her way. She had every genre option open to her. So when EDM landed in everyone's laps, there was a natural "yes" for Kelis. She had the range, the rhythm, the creativity to make it work.
Kelis called friends old and new to help her on her journey into the seven circles of EDM lust, with names like David Guetta, will.i.am and Benassi all making contributions to the burgeoning album.
Kelis forged what became Flesh Tone in fire, bridging each dance track with instrumental segues for a seamless, immersive experience for her fans.
The album's best track is the brilliant "Acapella." Kelis was pregnant during the recording of Flesh Tone, and she and producer Guetta designed "Acapella," they said, to reflect the motherly love she already felt. The lyrics rest easily in the hearts of fans at all stages in their lives, too, easily being read as a love card to any. Volume to 11, the harmonies could bring a flood of tears to your eye, monuments to our wonder. "Acapella" seems to find the common ground between all compassion, and as the synth toms beat and the frequency sweeps dip the notes in and out, Kelis surfs those tears, celebrating them.
"Acapella" is arguably Guetta's best song. There's no ego, no forced beat-drops.
From Flesh Tone came two other dance singles "4th Of July (Fireworks)" and "Scream," the latter released with a 3-D music video.
Kelis and Robyn did more than cross beats — they toured together in 2010, a small, seven-stop party. The idea to hit the road together seemed to originate in a friendly Twitter exchange between the two. Within a few months, the All Hearts Tour was both born, and buried as a time capsule on YouTube.
Like Robyn's Body Talk, Kelis' Flesh Tone is a gorgeous and cathartic release. The dance music movement out of which the two albums grew proved an apt segue from an era of early-millennium bubblegum pop and nu metal to the trap and minimalist pop that would define the 2010's. While indie dated irony, threatening to unpurpose rock itself, EDM spent the night and whispered sensation.
The best tracks of this age in EDM more than hold their own through a present lens. Skrillex, too, is still making people move with his tempo-dynamic remix of Travis Scott's "Sicko Mode" in 2018, and with a producer's eye on Incubus' most recent LP 8.
The influence of the era lives on in every kick drum and clap you hear. Consider it both a blueprint and a finished product.
THE STIFF
EDM was a fad, and no music of any value sprouted from the movement.
THE SIFT
Haters will hate. Artists will art. Kelis and Robyn are true masters of their mediums. Their works in the last decade exist as monuments, Robyn notes, as beacons for decades of musicians and fans yet to come.
THE PLAYLIST
Warning: explicit language and drug references.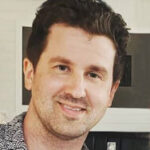 Ryan Derenberger is a freelance journalist and editor, a Journalism and AP Language teacher at Whitman HS in Bethesda, MD, and the founder of 'The Idea Sift.'