November 24th, 2021 at 7:21 pm EDT


Don't let someone tell you preparing for conflict invites it. A few may enjoy the privilege of living conflict-free, but the rest of us batting around the world like pinballs will run into plenty of bumpers that, no matter how gently we approach, will "ding" us just for being us. The good news: you are not the un-steerable steel a more anxious you believe you are. You can steer just fine. The obstacles below are among the most common you'll encounter, with strategies to skirt each.


"ARTIFICIAL OVERLOAD"
WHAT IT IS
A waterfall of fabrication.
WHY IT WORKS
The feeling of being overwhelmed is a primal aversion. For comfort, we must meet a threshold of understanding what's going on in the moment in front of us. Overload erodes comfort, for safety's sake. Once it pools inside, we feel less aware, less equipped to protect and navigate.
It should come as no surprise, then, that artificial overload works as well as it does. Known in rhetorician circles as a "Gish Gallop," stacking examples, accusations, or assertions is a shortcut to either a forfeit or a fumble for the one on the receiving end.
HOW TO CATCH IT
Watch out for these ugly stacks when a conversation partner interrupts you often. Occasionally the tactic won't be a conscious strategy — anxiety produces a similar run-on — but when you also spot ambiguity, instead of anxious over-specificity, you've probably identified an overload command sent your way.
HOW TO BEAT IT
Mitigating a debate with someone devious enough to develop consciously this snickering habit involves ending the conversation immediately. Signing out reminds all involved, them as much as you, that participation in conversational abuse is optional.

"STRAWMANNING"
WHAT IT IS
Mis-summarizing to make an argument easier to beat.
WHY IT WORKS
No fallacy is dearer to a gaslighter's heart than the infamous "strawman." It's the equivalent of turning a tennis court into a ping pong table, tipping it, and declaring victory.
The imagery already embedded in the term imagines a sturdy human once flesh and bone, arguing for themselves with one eye on truth and one on complexity — all reduced for convenient trashing to a straw version of themselves, infinitely lighter and capable of being blown right over, swept to the curb.
In strawmanning another, not only is a user able to dictate their own argument, but in their swift conflations, they dictate another's argument, too. It's violation. The subtleties of arguments, the gray areas, are what allow arguments to end not just in the moment, but once and for all, the difference between a band-aid and a cure. Habitual strawmanners have turned the field of conversation, a long-term therapy for the human condition, into a series of minuscule and pitiful victories for themselves. Low aims.
HOW TO CATCH IT
Strawman addicts — and because it works so seamlessly, there are plenty of them — love to play strawmen early, like moving a queen on the second move in chess: the flex is powerful, but if the other player calls the bluff, the eager one quickly characterizes themselves a fool for the duration of the game.
Look for exaggerations primarily, mixed with an approach of zero concession. If you catch someone you know strawmanning you even once, expect that it's happened before and will happen many more times unless you signal a permanent and even haughty block.
HOW TO BEAT IT
Make the argument about the tactic itself until the person weaponizing it stops. Strawman's are easy enough to define when you catch one — a "mis-summary" — that you can name what's happening, and continue to repeat the evidenced claim that they're strawmanning you until they stop. Show them that using it is an embarrassing stunt.

"THE FALSE FAST-FORWARD"
WHAT IT IS
Pretend-logic.
WHY IT WORKS
"The False Fast-forward" — known formally in logic as "enthymeme" — is an overeager logical proof. It has all the confidence of actual logic, but little of the actual, well, logic. It allows users to pass off lies as scientific.
HOW TO CATCH IT
Expect these science-adjacent masquerades to costume in cursory discussions on data sets. Let's try one out.
Gallup reported in 2020 that the percentage of Americans who identify as LGBTQ+ had increased since previous polling in 2017.
"Can't you see?" a conservative Christian might say. "It's the liberals and their parades that are turning our children gay."
No, it's almost certainly not.
So how else could we explain the increase? Let's look at what the Fast-forward assumed: that both of Gallup's surveys were perfect enough each time to warrant simple and direct comparison, apples to apples.
But there's no tangible reason to assume either had been perfect. If that premise were stated outright, in fact, most would catch that it's next to impossible to make a perfect poll — and how it's far more likely, instead, that there were changes either in the polling procedure itself, or in the climate surrounding the survey.
Turns out, Gallup offers increasingly specific questions and answers now, so more may recognize their identity on the page and register a nuanced response. A Fast-forward misses that reality entirely.
HOW TO BEAT IT
Providing an alternative conclusion will work more reliably than an attempted rewind. Better is to exemplify using the same single, or few premises, to draw a different conclusion for the under-thinker. The journey stays the same, but their seemingly singular destination you reveal as holographic.

OPTIMISM
WHAT IT IS
You know what it is.
WHY IT WORKS
Yeah, I said it: optimism. Optimism has an unparalleled stranglehold in culture. We've equated anything other than relentless happiness to abject failure. Telling ourselves mid-crisis, "Be optimistic," we self-berate both for not having thought of it earlier, and for not having the capacity to implement it. The power of culture will do that, turning you against yourself and setting ingroup bars at levels few if any of us will clear.
HOW TO CATCH IT
Optimism unveils itself in idioms — unsurprising that simplistic thoughts show as simplistic advice. "Don't worry, be happy" can be a sinister little taunt, jingling at you as you decide whether it's normal to still mourn the death of a loved months later. The serpentine "Cheer up" leaves unknowns to fester. Even "Live your best life" can delegitimize concerns as much as it solves them, healthy introverts shaming themselves for preferring to stay in for a movie night.
HOW TO BEAT IT
Those who may use optimism against you are often people who do care about you and are just in a lose-lose situation. Maybe you've told them a list of your problems, none of which they can solve. Platitudes are all that comes to mind for them. Excuse yourself, and then when alone or with a professional, excuse yourself.


When a paddle propels you, know that you're in control even if the propulsion was another's. In small corrections and protections do we resolve the miscommunication errors and erosions of our still-nascent society. What's good for you and what's good for all are not mutually exclusive as often as they once were. Honesty, pace, and intention when speaking hold within them the makings of better days, of deserved optimism. There's no platitude to leave you with, but do consider protecting yourself. For the foreseeable future, out there is still a high-stakes game.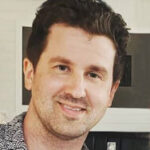 Ryan Derenberger is a freelance journalist and editor, a Journalism and AP Language teacher at Whitman HS in Bethesda, MD, and the founder of 'The Idea Sift.'