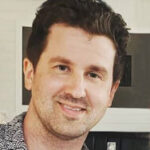 Ryan Derenberger is a freelance journalist and editor, a Journalism and AP Language teacher at Whitman HS in Bethesda, MD, and the founder of 'The Idea Sift.'
July 26th, 2021 at 6:01 am EDT


Michael Mann's first theatrical film Thief (1981) calls a shot that we now know went outside the park and hovered somehow for three decades: he aims to tell family dramas and romances with criminals more degenerate than the Corleones.
Blending what's mundane with traditional genre fare is a resilient approach to film — "post-postmodernist", even — so Mann has always set himself up well for a long career, comfortable in hybrid. We as a culture are still toying with ideas like Thor trying shawarma, or Catwoman paying rent. For Mann, a thief goes on a date, or an undercover cop has a genuine connection with a bartender while on a stakeout. There's an irony to it all which sustains Mann's movies through repeat viewings. It's alchemy.
Thief finds a characteristically bellicose James Caan as a soon-to-retire safecracker. He wants a kid. He wants a house. He's tragic and hilarious. Robert Prosky plays the requisite crime boss in a late-life, star-making performance. He goes toe-to-toe with Caan and tames him like a tiger trainer, making the most of every second on-screen. Caan does the same, concatenating his Oscar reel with a monologue about prison, and later, a confrontation with an adoption agent that's the acting equivalent of a seven-layered cake laced with hormones.
The action's well-paced, but it's the scenes in between that you come back for. Tuesday Weld plays Caan's girlfriend, Jessie. Against the controlled megalomania of theft, a scene of Caan and Weld in front of a fire pit amplifies all your senses, A/C in July.
There's an authenticity to Thief, more than a casual view would surface. Mann insisted that the safecrackers in the movie, Caan included, actually learn how to crack safes. They use real tools in the movie, reportedly heavy as hell.
Mann is a cops-and-robbers philosopher with a camera, playing Hollywood Wordsworth as he affixes a steady cam to pick up the passing reflections on a car hood, and a close-up of a drill bit. Color matters in the movie, too: green makes spanning appearances and bridges the gap between the perfect suburban backyard and the perfect cash payday.
The movie is in no way about good people. Villains sling slurs. Caan's character Frank aggressively pushes Jessie into his car as she insists otherwise. Frank is, at best, an antihero. He's aloof to his cratering. In the adoption scene, Weld presciently plays Jessie as completely embarrassed, effectively "2021 personified" in the scene.
Mann would go on to create Manhunter (1986), Heat (1995), and Miami Vice (2006) and executive produce the Miami Vice TV series (1984–1990). Though the Vice movie has both its critics and its apologists, consensus on Mann's other three capers and detective forays is far stronger. If you've never seen a Mann crime romance, start with Heat and work your way backward through Manhunter and to Thief. Readings of all three benefit from anachronistic familiarity.
Thief is still a blast. There's not a thing that it sets out to do but fails to realize, and its absence of seams reads as precocious.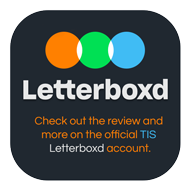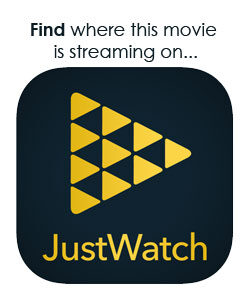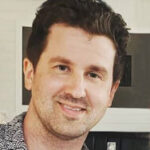 Ryan Derenberger is a freelance journalist and editor, a Journalism and AP Language teacher at Whitman HS in Bethesda, MD, and the founder of 'The Idea Sift.'