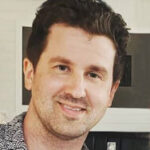 Ryan Derenberger is a freelance journalist and editor, a Journalism and AP Language teacher at Whitman HS in Bethesda, MD, and the founder of 'The Idea Sift.'
July 23th, 2021 at 6:00 am EDT


Who doesn't love a witch's witch, grayed and wrinkled, cackling and concocting? Give her some detached genitals and a mortar and pestle, and bippity boppity boo: anti-aging cream.
The Witch (2015) chronicles the survivalist ethic of a family who gets kicked out of a Puritan colony ostensibly for being too religious — generally a red flag. Dad William (Ralph Ineson) and mom Katherine (Kate Dickie) set up a farm at what looks like the first clearing they find and resolve to brave the elements of the seventeenth century all by their lonesome. When eldest daughter Thomasin (Anya Taylor-Joy) mysteriously loses the family's baby playing peek-a-boo, the family quickly starts to turn on each other, as families do. 
Like the duality of the titular, disguised trickster, The Witch is not one but two. Writer-director Robert Eggers bleeds dry the first conjuring of a film over the better part of an hour, confusing, it seems, shots of Puritan farming and religious drudgery for poetic musing. For the film's creators, the sum no doubt constitutes narrative that, in its ambiguity and gray, allows for the veritable second film to serve as a final crystalizing compound, complexifying. Their attempted payoff, I'm glad to report, is real, but what an expense the audience must first stake.
If you exclude the final 20 minutes of the film, you're left with an unstirred and very unsupernatural endeavor, a period drama that will have you motioning toward the remote a hundred times over. Unlike Ari Aster's Midsommar (2019), which paralyzed as it disgusted, The Witch just repels. Is there anything worse than watching Puritans Puritan?
I'm not sure Eggers is really to blame, here. If you had to draft a screen treatment of brushing your teeth, I don't think we could reasonably hold it to the same standards as say one about landing a plane on the Hudson River, or a bus that will blow up if it goes below 50.
Like a bad creative writing exercise, Eggers has picked a found object in the Puritans to extoll. We have a father who's a religious zealot and will never change. A mother who's a religious zealot and will never change. Three children who are religious zealots and will never change. A baby who, too, is surely on his way to becoming a religious zealot who will never change.
And, mercifully, a teenage daughter who is tired of her family's shit. Both too young to buy into her sect's nonsense, and too old to buy it, either, Taylor-Joy's Thomison is the only redeemable character, and uncoincidentally, the only dynamic one. Between Split (2016) and The Queen's Gambit (2020), Taylor-Joy is starting to imbue permanently into the popular consciousness, and her horror work in The Witch is a far better indie, early bullet point on her résumé than The Leprechaun (1993) was for Jennifer Aniston, but still not as far from outright unsalted as you'd hope.
According to an odd after-film notice which reads somewhat like an apology, the bland dialogue in The Witch was meticulously extracted from primary sources. You can imagine, then, a screenplay with a simple line down the middle: on the left, modern English, on the right, blanks to fill. Commence research montage. That line is a stubborn seam, seemingly inflaming the irritation that is Bible-ish diction, verbing the prepositions and inverting predicates. Despite the note, the filmmakers' is poor, overeager scholarship to my eye: you can read literal Puritanical sermons from Jonathan Edwards, hallowed and harrowing, and understand far more with your twenty-first-century ear than you can of The Witch's senselessly banal attempts at Shakespeare.
"As I love thee, speak truth."
"You ask me to speak truth?"
"I beg thee."
Sorkin should bill them.
A revenge movie that gets behind a protagonist well can endure narrative and dialogue deficiencies and even turn other charcters' lack of facility into assets, heightening the deservedness of the hammer to fall. In the meantime, a wholly competent film engages in other dynamics as sustenance. The Witch deserves accolades for the art of its adhesives: shots are sufficiently granular, and much adieu has been deservedly made about the film's use of natural lighting, a Barry Lyndon (1975) descendant.
But there is little if anything left for us to milk from Puritan lack-of characters, though. There's nothing there to glorify that isn't already well glorified and well understood in developed-world culture. These are people who worked hard. They cared about their families. They had to deal with fickle weather. Worse, everything probably smelled.
And? In 30 minutes of a rec soccer game and you too can learn the value of hard work, togetherness, and deodorant.
Arthur Miller, Winona Rider, and Daniel Day-Lewis already gave us the de facto Puritan drama in The Crucible (1996), mixing supernatural paranoia with lust, and even adding for good measure an extended metaphor for McCarthyism. Horror continues to be the right move if you want to add heat to the existing Salem-story kettle, but there's almost no anxious ecstasy, here.
A shot of Dickie that takes a maternity motif to a new, disturbing depth literally, and an Oscar-reel prayer from Ineson signal the late shift from narrative kindling to narrative firestorm. Themes of sin and indoctrination are present, even cleverly, but toothpaste can only have so many descriptors.
Many of our rituals might end in a jolt one day. Such is the human condition. The trick is to not bore ourselves to tears in the meantime.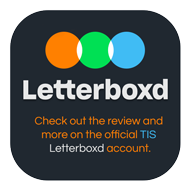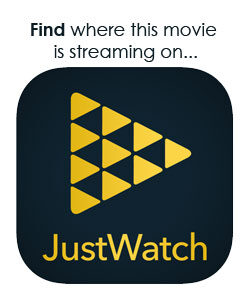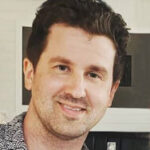 Ryan Derenberger is a freelance journalist and editor, a Journalism and AP Language teacher at Whitman HS in Bethesda, MD, and the founder of 'The Idea Sift.'