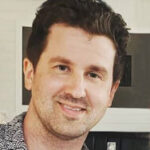 Ryan Derenberger is a freelance journalist and editor, a Journalism and AP Language teacher at Whitman HS in Bethesda, MD, and the founder of 'The Idea Sift.'
July 16th, 2021 at 12:07 am EDT


"Pulling a Scream" could mean a lot of things for a horror movie — all compliments.
Wes Craven's 1996 masterpiece of camp and teenage bite reset horror in Hollywood. It made 173 million dollars and set up a franchise that, in 2022, will hit its fifth film. After a wheel-spinning era of ironic B-movies (that played more like D-movies), suddenly horror was cool, again.
Scream built into its characters a Deadpool-like awareness, just shy of breaking the fourth wall. One of its characters literally narrates the rules of the story.
And it gave us a refresh on the Psycho (1960) fakeout, where a star from the trailers we expect to play the lead gets the ax early.
Netflix's Fear Street owes genre greats like Craven substantial cuts. Originally a teen horror book series from King descendent R.L. Stine, Fear Street was sureshot I.P. for Netflix. Producer Peter Chernin planned a quick trilogy, each installment separated from the previous by only a week, and booked indie director Leigh Janiak to helm. Janiak makes a point to thank her horror idols in a shrine of allusions, not unlike Stine.
It was Janiak who fashioned the films under more and more banners. More than just of one name, each takes place in the same town in different years, where certain characters make the temporal trek. So far each film has dabbled in a wider and wider pass of horror greats. The first two are hybrid slashers and possession movies, while the third, which premieres today, poises to be a witch tale.
Part 1: 1994 follows an unlikely group of teenage heroes who, in general petulance, inadvertently disturb a witch's grave. Cue supernatural entourage.
The survival dramas that play out among the characters, often in various pairings — pulling a page out of the Stranger Things playbook — would be the envy of most TV showrunners; writers Kyle Killen, Phil Graziadei, and Janiak get more out of the 107 minutes than most could a ten-episode season. They homage in the setups and murder set pieces themselves, but the catharses and themes are very 2021.
Event-film crews are beginning to understand their own social power (for better or worse, Disney's creators at least seem to have figured this out, counting viewers in the hundreds of millions). Evident now in most blockbusters is a clear effort to make certain ideas as memetic as possible, available for immediate consumption.
A queer romance, the humanizing of the supposed dork, media sensationalism and its forced narratives — in Part 1, these motifs mark serious attempts at moving conversations forward. Theme-anchored, Fear Street for its energy remarkably relies on almost no jump scares whatsoever, a feat that can't be said for Scream, even. Instead, it rests on the dimensionality — and comedy — of its characters. Few succumb to deep cliche, and each in what amounts to an ensemble of five has their own arc and redemption. Leads Kiana Madeira (Deena) and Olivia Scott Welch (Sam) are particular stand-outs, who seem to be in a Heat-inspired contest to see who can out-act the other.
Not everything works for the film. A class rivalry between two towns comes off as cartoonish, a bit too reminiscent of "Springfield vs. Shelbyville" or "Pawnee vs. Eagleton." And the 90s soundtrack feels like the filmmakers looked up "Billboard 1994" and played "pin the grunge song on the teen." The music still immerses more than it alienates, and the town politics are more foundation than capstone, serving the more detailed themes well.
Horror for some is never fun. Too gross. Too real. Too messy. Too much. Slashers get a bit of a pass — violent stabbing is less world-shattering than the possibility of demons or possession. Fear Street might get a pass for another reason: Netflix with the three films has created a veritable event during a period of time where we've had far too few. As a bonus, Janiak has succeeded in making the event meaningful with movies that just work. For films to be this tight, focused, and impactful is a rarity that always deserves celebration — even weekly.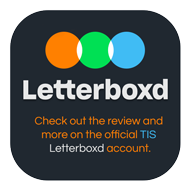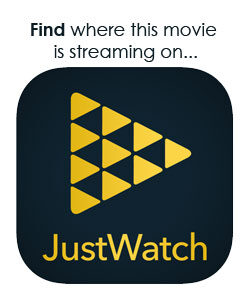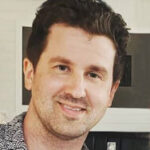 Ryan Derenberger is a freelance journalist and editor, a Journalism and AP Language teacher at Whitman HS in Bethesda, MD, and the founder of 'The Idea Sift.'