April 27th, 2021 at 3:53 pm EDT


When eras close, the desire to pad our life résumés and make action verbs out of 9-5s turns us all into psychological alchemists. Platitudes become a kind of anti-self-fulfilling prophecy: the more desperately trite you make yours, the deeper your rut. But collectively, as one decade ends, some of us do create real value, idea packages and products innovative enough to later be relegated not to the time from which they came, but to the time to which they pointed and ultimately defined.
'90s staples like Seinfeld and The Simpsons premiered in 1989. First of the modern-era Disney movies The Little Mermaid did as well, and Nintendo released the first Game Boy in the summer of '89.
This March, the Library of Congress announced it was adding to its registry another cultural phenomenon from 1989: Janet Jackson's album Rhythm Nation 1814.
There's nothing inherently remarkable in the arbitrary names we assign each loop 'round the sun — here, "1989." Knocking decades trick us when we think a "big, consequential" loop is about to arrive — delusion, the kind that pushes personal boundaries, the kind when we fall for our own symbolism.
It was with such an earnest intent that Janet Jackson created Rhythm Nation 1814. The album's date, 1814, offers symbolism from the start: a reference to the year in which Key wrote "The Star-Spangled Banner", transformative, consequential.
We now know Rhythm bridged more than just one pair of decades. The bones of each of its songs calcify through an '80s drum machine and humanization, the then-popular "new jack swing" genre articulated. In the treble are occasional heavy-metal guitars that presage rock's full-blown return to the Top 100 in the '90s.
Time-traveling into a new millennium, Jackson's choreography and world-tour model for promoting Rhythm would become the archetype for the '00s pop act — dance-heavy videos, headset microphones. The album's sincerity soared right over indie rock's irony in the '10s, and instead kept bouncing along to EDM beats and warm harmonies, a dance party with Robyn in the wings.
As we exist uncomfortably numb, now, in the '20s, Rhythm's socially conscious lyrics might as well have been crafted this morning.
Pop megastars Katy Perry and brother Michael Jackson share a record for the most Billboard #1's from any one album at five songs apiece. Janet, with Rhythm, set and still holds the record for most top 5 songs, at seven, four of which went all the way to #1, too. Rhythm Nation holds the record for most years in which an album scored a #1, too: three years.
A massive crater spanning from 1989 to 1991.


The success of Janet's mid-80s monster Control afforded her some professional leeway as she began to compose her follow-up. The proverbial (or apocryphal) stories of a record label's expecting a by-the-books sequel to a commercially successful album still apply, with execs reportedly nervous at the time about the creation of what would become a risky concept record. Marvin Gaye's ultimately gigantic What's Going On once instilled the same fear in its financiers.
Janet would ultimately submit an album almost twice the length of today's standard pop records, clocking hers in at over an hour and scaring the shit out of the suits. She would accompany it with a thirty-minute short film, shot entirely in black and white and featuring scenes that would splice into three music videos, woven together with hazy interludes highlighting poverty in America.
Jackson said she found the requisite emotion to pull off a maneuver like Rhythm's after an elementary school shooting knocked the wind out of the country during the same winter as her recording sessions. Bold, the first half of the record is a punch in the gut.


"RHYTHM NATION"
The title track samples funk classic "Thank You (Falettinme Be Mice Elf Agin)" by Sly & The Family Stone — but in tone, you'd never know it. Janet makes the notes all her own.
A hard snare carries you. The music video, excerpted from the short film, envisages military aesthetics. Less ambiguous than The Weeknd's crafty red coat, Janet's metal-clad jacket and cap establish candor, a departure from oversexualized cis-female pop that, while ultimately sidling up next to some optimistic romps at the end of the album, boldly begin and define the listen.
The hand-choreography in the video sent a generation of VCR-owning kids fumbling for mirrors and hitting the rewind button, mimicking her hyper-cool countdown as the song begins.
One cannot overstate how effective the song's choreography is. The routine is a co-creation of Janet's and Anthony Thomas, Janet just killing it despite having had no formal dance training even through Control. Sharp and sliding, a crew rides grayscale and offers an extradimensional experience of the song. Unity in form and purpose — if an imperfect one.
Like En Vogue's "Free Your Mind" (1992), which offered the now, rightly maligned imperative "Be colorblind", the pledge that precedes Jackson's "Nation" asks us to push "toward a world rid of color lines." The ammo: "music, poetry, dance, unity." Much to her credit, Janet got America, which means she got Americans, passive racists included, to scream "Let's work together to improve our way of life."
Later in the opening half of the album, "The Knowledge" offers a parallel to "Rhythm", with just over two minutes of phased drums, orchestra hits and spoken-word poetry that doesn't shy away from abstractions, announcing exactly what Janet's targeting with her ammo: "prejudice", "ignorance", "bigotry", and "illiteracy."
As Chris Nolan was to blockbusters and originality, Janet in "Rhythm" was to pop music and theme, reminding us that pop is a stronger, more storm-ready vessel than we realize.
Behind a Phil Collins song no one remembers, the song peaked at #2.


"LOVE WILL NEVER DO (WITHOUT YOU)"
Janet shows quickly on every album of hers that she is more than capable of drilling a melody into your head with the intention of leaving it there, and here is no exception. She, along with co-producers and songwriters Jimmy Jam and Terry Lewis, flexes muscle as a composer on Rhythm.
"Love Will Never Do (Without You)" is pop perfection that, in at least one way of tallying, has four different bridges, the very much singular section of a pop song which is supposed to seamlessly transition into a crescendo. Janet does it quad… rice.
Each set adds intensity and pulsates like a mantra in "Love." Verse one is sultry. Verse two is sweet. Verse three is instrumental—Janet ghosts. Then come the four bridges. Even the truncated video is just barely under five minutes.
When Tom Petty wanted to put out a seven-minute single, his rule with MTV was simple: don't tell them, and maybe they won't notice. Janet's seemed to be, "Let 'em notice — this is how it is."
To write so many different arrangements of a basic hook is common in songwriting. What's uncommon is keeping all of them. With "Love," Janet dares us to turn off something so infectious.
"Love Will Never Do (Without You)" went to #1.


"MISS YOU MUCH"
Then there's "Miss You Much." Its video, situated within the album's short film, features one of the best-choreographed routines in pop music then or now, again, co-created by Janet herself.
"Much" takes you by the collar and marionettes you into rhythmic compliance. A quick freestyle dance-off brigades into the first verse. By the time the first chorus hits, Janet's harmonies are a shock to the system. For the video, Jackson and choreographer Dominic Sena created a running-in-place effect, the upbeat sibling to Michael Jackson's moonwalk, cousin to hopscotch.
Fire in living rooms VCRs once again, the song went to #1.


"ESCAPADE"
Dave Grohl, in a semi-viral clip with one half of Tenacious D, Kyle Gas, explained his own philosophy towards song-writing, where a songwriter starts with the chorus, continues with the chorus, and ends with the chorus.
"It's chorus, chorus, prechorus, chorus, verse… kind of, chorus, prechorus, chorus, chorus, chorus, finale, chorus," Grohl quips. "Don't bore us—get the chor-us."
Janet's "Escapade" knows what everyone is tuning in to hear: it gets to the good stuff and hangs out for a while. The track has exactly one verse. What we might call the second is more like a first bridge or prechrous, something fresh, something new that serves only to frame the central melody.
Bold moves like these in dance-pop just aren't attempted that often. Robyn dropped the snares and claps entirely in her '18 single "Missing U", which was more of a risk than dubstep as an entire genre. Dubstep, despite sounding like an alien invasion, drives in two gears, with a small bit of neutral space in between: "build-up to the beat that will be dropped," and "the beat that was dropped." (The genre can be thrilling regardless.)
"Escapade" just toys with you. It's got a "One More Time" vibe in its lyrics, which is always a marketable mood in music. Who doesn't want just a little more of that catchy good stuff?
The song went to #1.
The "Escapade" music video is the only one from the album that shows its age. With caricatures in costume, the otherwise incredible choreography — one part of which sure looks a lot like Janet invented dabbing — takes a far back seat. The pitch was for Janet to explore a vacation-like outing at Mardi Gras — escape — but in frame is really just a parade of odd stereotypes. The song itself, though, still bumps on a Friday.


"BLACK CAT"
The last song written for Rhythm, "Black Cat", aimed to cross decades much like any other, here, but it plotted the journey for a hybrid. Still present is the characteristic e-drum and swing, but newly added are a cowbell that would make Blue Oyster Cult proud, and notably a heavy metal riff or several, L.A. grit behind it.
If "Escapade" is a song that serves to elevate its chorus above all else, then "Black Cat" is one to do the same with its prechorus, one of the best ever written. It's not as infectious as the chorus itself — an appropriate hierarchy for songwriters to build momentum — but its staccato interplay between Janet's vocals and the power chords still feels new. Once its second run-through ends, Janet chops at the chorus and unleashes her lead guitarist to shred instead, giving the build-up more real estate than what it was designed to build up to. Smart move when you've found something impossibly cool.
"Black Cat" went to #1.
Rhythm Nation 1814 scored nine Grammy nominations, and Janet won for Best Long Form Music Video with "Rhythm Nation" itself. Among the nine was a nomination for Jackson for Producer of the Year, the first nomination ever for a cis woman.
Not a one of the seven top 5 songs from Rhythm sits in the Spotify top 10 for Janet, both earlier and later efforts of hers somehow surpassing in popularity an already record-setting astonishment.


Experiments and ambition in music are not without precedent before or since Rhythm. Consider the Underground, Sonic Youth and noise rock, rock operas from Pinball Wizard to American Idiot, and every black musician who was there inventing rock itself, taking liberties in twisting the blues. That which is complicated is not necessarily good art, either. No-mel can clock in under 90 seconds.
But what Janet Jackson did with both the album and film deserves every bit of the recognition it enjoyed in the '80s, '90s, '00s, '10s, and now the '20s. It's just good.
There are few analogs to its choreography, only rare artists even attempting the level of coordination and memorization to astonish audiences now. A clever video has just as much merit, we've found. The original video for Nas X's "Old Town Road" was just him playing Red Dead Redemption 2. In the meantime, the days of America's Best Dance Crew have come and gone, diminishing returns for the effort.
Ciara — who won a Grammy for her choreography in her collaboration with Missy Elliot on "Lose Control" — is one of a few pop acts who, through the 2000s and 2010s, kept dance at the center of her aesthetic. Her 2018 album Beauty Marks gave us three, exhilarating, choreographed music videos. "Set", "Dose", and "Level Up" all stun. The final camerawork in "Level Up" would make Janet proud: clever, cinematic, and immersive. The video's director, Parris Goebel, choreographed the very theatrics she'd ultimately film.
Ciara, of course, also performed a tribute to Janet at the 2015 BET Awards, absolutely killing it to — you guessed it — "Rhythm Nation."
As for Janet fans, they have an A&E tell-all documentary to look forward to, set to arrive in 2022. In the meantime, we have plenty of forgotten back catalog to sift, from a pre-insta influencer who showed, quite literally the world, how an artist at their peak might look, sound, and feel — and just how many humans they can reach when they aim.


THE STIFF
Everything from the '80s sounded the same. Little remarkable has ever happened in pop music. Dance is dead.
THE SIFT
Music in every decade has radiance spiraling, whether you noticed it at the time or not. Janet Jackson proved a remarkable and lasting monument in pop: with seven top-5 hits and a reach of three years, her album Rhythm Nation 1814 is arguably the greatest achievement in pop music history. Dance continues to live in our creative and actual DNA. Those with the will to master it, will wow.
IDEAS SIFTED: '90s culture, Janet Jackson's Rhythm Nation 1814, Robyn, Katy Perry, Marvin Gaye, Sly & The Family Stone, The Weeknd, En Vogue, Tom Petty, Dave Grohl and Kyle Gas on songwriting, Daft Punk, The Velvet Underground, Sonic Youth, rock operas, early rock pioneers like Bo Diddley and Nat King Cole among hundreds of others, no-mel, Lil Nas X, America's Best Dance Crew, Ciara.
THE PLAYLIST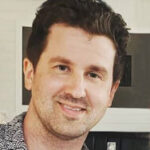 Ryan Derenberger is a freelance journalist and editor, a Journalism and AP Language teacher at Whitman HS in Bethesda, MD, and the founder of 'The Idea Sift.'