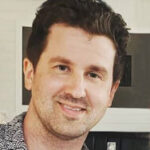 Ryan Derenberger is a freelance journalist and editor, a Journalism and AP Language teacher at Whitman HS in Bethesda, MD, and the founder of 'The Idea Sift.'
August 21st,‌ ‌2021‌ ‌at‌ ‌9:31 am‌ ‌EDT‌ ‌


Not quite as bad as the internet promised you, The Little Things is something brutally basic.
Academy-award winners Denzel Washington (Training Day, Flight) and Rami Malek (Bohemian Rhapsody, Mr. Robot) play cops quested against a murder suspect and — gasp — their own consciences. Our two heroes are all interesting enough on their own merit to captivate as the story begins, but their charisma soon proves a stand-in for story.
Though the film's 2021 release will no doubt draw comparisons to Fincher's Se7en — Washington merely donning Morgan Freeman's role and Malek Brad Pitt's — Things director and writer John Lee Hancock penned this script nearly three decades ago, first shopping it around Hollywood in 1993 two years before Se7en's release. Finally securing the funding and full studio support, Hancock (The Blind Side, Saving Mr. Banks) must wrestle in the new millennium with an audience extra-cynical towards the detective subgenre ever since True Detective perfected it in its first season.
The result in 2021 is a back-of-the-fridge grab passed off as aged delicacy. Malek in The Little Things ultimately looks lost in the dull 90s scenery, which amounts to a grand total of "different cars." Critics and fans have perhaps unfairly pegged him as uniquely bad, here, but even optimistic watches will yield disappointment. Denzel has been in middling mysteries before, literally back in the 90s, and knows how to conjure energy through narrative lulls, while Malek earns his paycheck riffing on variations of "confused" and "tired."
Academy-award winner Jared Leto (Dallas Buyers Club, Blade Runner 2049), here a smarmy, greasy murder suspect, marks one of the only reasons to hit 'play' on this one. Leto quips his way through the script and giggles, effecting a goofy gait for the role.
The Little Things gets exponentially more ridiculous with each passing minute. There is one — a reminder, that's the minimum whole number — scene in which the three Oscar winners share screentime. The movie may set a record for the greatest mid-watch lapse in quality, from a promising and teasing billing and opening, to about as lazy of a final act as imaginable. With a half-hour to go, Denzel and Malek are still running reconnaissance, and we get such exciting scenes as Malek rubbing his eyes and Denzel getting coffee. 
There are better watches in the three actors' and director's catalogs than The Little Things, especially with Denzel's being so deep. Any of his films with Tony Scott, particularly Déjà Vu which also finds him in a detective role, are better hangs.
Equipped with lackluster finishes and zero cognizance of the little thing that make cinema work, The Little Things and its title set itself up for low-effort ribbing about as well as a sixth-grader named Seymour Butts. The movie will doubtless inspire some of the year's most virulent discouraging. You feel obligated by the end to actively help others avoid this timesuck of a stream. Consider this my due diligence.