September 9th, 2022 at 8:05 pm EDT



There's little more we can ask a horror movie to give than what Barbarian delivers.
Funnyman Zach Cregger writes and directs the Georgina Campbell and Bill Skarsgård thriller. The stars' characters cross wires and double-book the same dubious Airbnb. Suspicions boil, and the homeowner played by Justin Long gets involved. 
There are enough baits and switches in Barbarian to catch the neighborhood dinner for a week. I wouldn't dare spoil any by defrosting early. After a barely-there trailer, the finished film's capable of tugging your attention around the screen and, as if by patient clairvoyance, waiting for you to cry your hypervigilance to sleep. Then it pummels.
Genre-honest, here a dark corner or door untested may still be the end of you — yet the most terrifying scene doesn't happen in the dark, doesn't involve a ghoul or slasher. It's violent not in "missed" interest, but in disinterest. Good. Let's see how it feels, we pretentious snobs.
It's possible that given some of the casting, Barbarian's filmmakers have engineered an anti-theme vehicle, which, rendered real, inspires as much diversity of thought as reality itself. In an era of post-elevated horror, where the more a film preaches its themes, the more film Twitter will lament it as contrived, Barbarian is somehow capable of providing ten different PhDs with ten different fine arts majors sufficient content for their dissertations. The method: through story, thorough uncontrived and raw, story.
Naysayers circling the elevated/anti-elevated block enough to trail new tread will spin themselves into nonsense criticizing the film for doing the very thing they'll also complain so few horror films do: surprise you. They'll call the zags cheap and unearned without realizing we've come full circle from Get Out and are moving through absurdism, pure, trope-agnostic absurdism.
Heroes' journies never left; they just got weird. I don't have to tell you to look in the mirror for the real villain with this one. We aren't. The stakes are specific to the characters. There's no referendum on America, deserved or not. There's plenty of evil to wallop every which way and do the same to your popcorn without ever breaking stride.
Barbarian could care less what you think of it, and just like every self-actualized Socrates enlightening themselves daily to our human absurdity, the film carries charm — a Zen monk to remind you that even the Buddha jumps.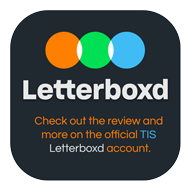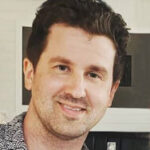 Ryan Derenberger is a freelance journalist and editor, a Journalism and AP Language teacher at Whitman HS in Bethesda, MD, and the founder of 'The Idea Sift.'