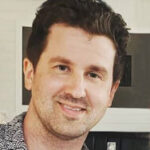 Ryan Derenberger is a freelance journalist and editor, a Journalism and AP Language teacher at Whitman HS in Bethesda, MD, and the founder of 'The Idea Sift.'
July 27th, 2021 at 6:03 pm EDT
Triple-click here or highlight for Trigger Warning:
Discussion of sexual assault.
Woodstock '69 was a hodgepodge of hypocrisy at the time, since cloaked in several layers of fairytale. Its riots and two deaths remain underreported — not every hippy there was peacefully stoned.
In the first episode of the new HBO Max docuseries Music Box, "Woodstock 1999: Peace, Love, and Rage," we learn that the later incarnation of the concert would ultimately sport even fewer fans finding themselves in the stars and symphony of it all. No one attending fed exclusively on epiphany, or played bongos while snuggling up on a fellow flower child's shoulder. The percussive clangs people heard at Woodstock '99 were of 24-hour trash-can circles. The close feel of the Earth beneath a resting human gave way to artfully composed pizza-box beds that, one concertgoer explains in the episode, were at least visibly free of the feces and urine otherwise everywhere — because the boxes remained white. 
Director Garret Price neatly blends footage from the concert with a parade of chronological analysis. Festival organizers Michael Lang and John Scher, as several reporters interviewed point out, giddily and dangerously carried baby boomer entitlement into a nihilistic year they never understood. The event organizers figured optimistically that with Woodstock '99, they could both cash in and deliver commodified but genuine peace — by booking acts with hit songs like "Break Stuff" and "Freak on a Leash."
And it's also true that the bands carry little if any fault for the villainy that ultimately surfaced. (We're going have to come to terms with that word, "and.") Woodstock '99 for some became a horrific and apocalyptic long weekend bearing more resemblance to Mad Max than Easy Rider and reflecting at times literal violent lyrics from the songs performed. And the actions of those taking the songs literally are still, causally, their actions and not the bands'.
The Woodstock '99 promoters unironically hosted their peace festival at an abandoned military base that, with more built-in facilities than most large venue spaces could boast, was probably an okay idea. They then decided to charge $4 for bottles of water, in July, prefacing similar exploitations of the concertgoer to come — future Live Nation and Ticketmaster executives salivating just off to the side. Dangerous heat obviously on the way, the promoters failed to allot resources to accommodate the health and emergency needs to come. They employed inconsistent, sometimes flaky security personnel who, by the end, were so ineffective that they were told to turn their shirts inside out so they weren't targeted during riots they were hired in part to be there to squash.
And sexual assault appears to have happened regularly at the festival, including on camera.
Assault in crowds, especially at concerts, didn't start with Woodstock '99, and it continues, no doubt, through this summer, too.
Explicitly aiming to provide a harassment-free environment for concertgoers, promoters in Sweden in 2018 held a first-of-its-kind "Statement Festival" exclusively for women and transgender and nonbinary people. Needless to say, there was a need. Advocacy group OurMusicMyBody found in a 2018 poll that 92% of cis female concertgoers experience harassment, largely sexual, be it verbal, stalking, grabbing, or rape.
'The self did the thing the self did.' Here is the most algebraic logic…
Now, based on his interview with Music Box, Scher is no doubt about to become rightly skewered for blaming — in his words, "partially" — the women men assaulted at his festival. He nodded like a fucked up distributive property towards survivors everywhere.
Over the course of the long weekend, at least four cases of alleged rape occurred. Molestation requires no guesswork or qualifier: the crime appears dozens of times on screen throughout Music Box, hinting at an even larger pool of evidence.
"I am critical of the hundreds of women that were walking around with no clothes on, and expecting not to be touched," Scher told Price's cameras. "They shouldn't have been touched, and I condemn it — but you know, I think that women that were running around naked, you know, are at least partially to blame for that."
You know, that "but" was coming eventually. The argument is all-too-common, the predetermined faux-axiomatic question "What was she wearing?" already a stock nearsighted response to reports of rape. The question and its seeming ability to make innocent once again all those poor young men with so little agency that they almost got away with it all, could be mistaken for a religion; the defensive zeal with which its peddlers fling this feces is rivaled in fervor only by that found in a place of outright worship.
Let's clear this up: whether a woman's walking by in a turtleneck, t-shirt, bikini, or nothing at all, it will still be 0% percent her fault if somebody else's arm grabs her. A cave-tuned self and brain commands a signal to its arm, raises that arm, reaches out and clasps. The self did the thing the self did. Here is the most algebraic logic, to say nothing of the cultural calculus that, even when formulated and examined, still places blame 100% on the owner of the arm.
You can talk about the anger in the Woodstock '99 crowd, and still blame the boy with the arm completely. You can talk about the heat and the bare chests from both genders at a festival, whose namesake conjures thoughts of free love, and still blame the boy with the arm completely. You can talk about a singer and his effect on the crowd, and still blame the boy with the arm completely.
We seem to love the word "but" as a transition. Close behind in our collective, top transitions are its relatives, "yet," "however" and "although." We juxtapose bullet points as if they are mutually exclusive and two sides to a foregone equation. The reality is much more complicated, and also much simpler. We need to become comfortable with saying "and" and "both" far more often than we do, now. The sight of a woman's breasts can influence straight cis men to do awful things. And those things are still the men's responsibility to curb preemptively and actively. The same festival can be fantastic for some, and terrifying for others. The media may run with hyperbolic narratives about the festival and the corruption of kids, ignoring any good, and there may have been actual assaults, too.
The promoters employed inconsistent, sometimes flaky security who, by the end, were so ineffective that they were told to turn their shirts inside out so they weren't targeted during riots they were hired in part to be there to squash.
Price spends a great deal of time in Music Box organizing 90s news and culture to be received as "Ands" not "Buts." His interviewees narrate tales of precursors and instigators: the voyeurism of American Pie, the abandon in Fight Club, Napster and music downloads, MTV's "spring breaker" culture, Carson Daly and TRL, newsman Kurt Loder, concertgoers deciding to bathe in the free drinking water barrels, Bill Clinton's promiscuity, Girls Gone Wild commercials, and of course, the metal bands. The crowd and generation are the hapless recipients of umpteen waxed generalizations, decisively monolithic, if contradicting conclusions about the mindsets of millions of young Americans in 1999, scented like a scapegoat.
Suspiciously absent in Music Box's chronicling are the literal alleged assailants. Their identities being known shouldn't stop a chapter from production — we have no problem creating entire series around unsolved crimes. Here, we have their faces on camera.
We by default seem to speak in the passive voice about rape: together, we've replaced "A man raped a woman" with "A woman was raped." That's a larger cultural and syntactical convention for which Price deserves zero blame.
And in between the Napster breakdown and Carson Daly footage could have sat still-frames of the assailants, bookended also by criminologists, psychiatrists, and assault support group experts delivering and flagging common profiles we've uncovered through research, or expounding the cascading effects of these young men's actions. How assailants get away with their crimes is worthy of our time, and what happens afterward, equally so. They themselves deserve an unwanted spotlight, especially if in service of assault prevention.
Punk outfit The Offspring's lead singer Dexter Holland and guitarist Noodles offer lucid commentary in the documentary's new footage as well as in its archival pulls, bridging the gap. Noodles wears for the interview a "Black Lives Matter" t-shirt, the refrain sprawled in the purple font from Black Sabbath's 1971 album Masters of Reality. It's a common, deep-cut ethos for only the longtime, progressive metalheads to pick up.
Then there's Holland — who incidentally has a Ph.D. in molecular biology — on film during the band's 1999 set reminding male criminals he's spotted, looking right at them, that "just cause a girl wants to go crowd surfing or whatever, that doesn't give the guys the right to molest them." You can see his gears churning a likable but stern tone. He calculates to end with a taunt about how the girls should grab the guys by the balls, instead, as he begins to belt the opening to "Self Esteem."
Holland's admonishment is met during that Friday set with more cheers than boos, but you can't help but wonder if even these anachronistic few would have been scapegoated all the same had they taken the stage on the second or third days of this failed festival, as riots broke out. Limp Bizkit had "Break Stuff", sure, but The Offspring had "Bad Habit", a song about indulging murderous road rage.
And?
Last I checked, the human body and brain live in an environment, but as a closed system. We'd do well to remember both.
THE STIFF
What a survivor looked like before being molested or raped changes the amount of blame we should place on her.
THE SIFT
What a survivor looked like before being molested or raped has absolutely nothing to do with the blame, all of which is axiomatically with the criminal.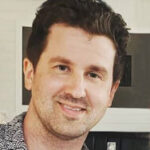 Ryan Derenberger is a freelance journalist and editor, a Journalism and AP Language teacher at Whitman HS in Bethesda, MD, and the founder of 'The Idea Sift.'