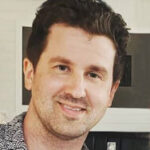 Ryan Derenberger is a freelance journalist, a Journalism and AP English teacher at Whitman HS in Bethesda, MD, and the founder of 'The Idea Sift.'
July 3rd, 2020 at 9:52 pm EDT
Notice: This post contains spoilers for Inception (2010), The Dark Knight (2008) and The Dark Knight Rises (2010).


As audience members, we are accustomed to narratives that resolve, and Christopher Nolan's Inception simply did not: Leo DiCaprio's Dom Cobb, our hero, might be dreaming, or he might not be. It was the film equivalent of a main character dying abruptly half-way through the falling action, as if the point of the story is to never finish the story, some pseudo, post-modernist parlor trick.
Nolan is no such magician, even if people expect him to be. He spent ten years writing and refining the script for Inception, a sign that hasty superficialities were and never will be part of his lexicon. Following (1998), perhaps his least commercially appealing movie some critics contend is his best, had an aesthetic rooted in the gross pervasion of intellectual on-lookers and outcasts. Insomnia (2002), notably starring Al Pacino, manifested an atmosphere reminiscent of the Cohens' Fargo, minus the wit, leaving a movie equal parts numb and obsessive. Yet even given Nolan's near-pedantic track record, fans of the first two hours of Inception were quick to dismiss Inception's last scene in what became a conventional, collective drone of comment culture.
Nolan finds cunning ways through character and motif to pit us against ourselves, often with a flagrant misanthropy that caters little to self-loathing audience members looking for escapism, and if anything petitions them further for outright self-condemnation.
Far less lamented for its narrative course, Nolan's The Dark Knight (2008) provides a more accessible route into the director's mind. Heath Ledger's unforgettable Joker acted as the Freudian id of society, critiquing humans in ways that at times baffled the otherwise quasi-omniscient, then stunned into self-doubt Bruce Wayne. Our ever-good Batman, played by Christian Bale, of course persisted, ultimately capturing the Joker. Yet the Joker did not lose, Nolan took great care to communicate.
Whether in jail or out, the Joker was "free" in a way our moralistic Batman was not. Ledger's performance fiercely coaxed us into sharing minds not just with a sociopath, but with a nihilist, a true anarchist.
It was Nolan who had conceived of this role. Designing the updated ontology of one of the most striking movie villains of our time, Nolan spawned an antihero; audience members actually sought to understand the Joker and his methodology to life, which was disturbingly more intelligible than perhaps we had hoped. Of course his trademark purple coat became one of the top Halloween costumes of '08. We moviegoers listened intently, often agreeing with the Joker's logic as even the most traditionally genuine character in the film, Aaron Eckhart's boy scout Harvey Dent, became a convert.
For audiences, the Joker appeared to be the sanest human on screen, the only being who had accurately understood the absurdity of this comic comedy of life.
Examining his choice of roles, we see Ledger was on a career-long warpath against idiocy and unawareness, against sleepwalking through life. He saw all of his work as an awakening weapon, an adrenaline shot. In the Joker then, was a twisted expression of our worst inclinations, a telling funhouse mirror he crafted with precision, such that we would all be aghast at what arose.
Yet we were more attracted to the character than anything else. Had Ledger lived to see his Joker reappropriated by widespread imitations of quote-heavy bullying and dismissing, let alone murder, I imagine he'd have been horrified, speaking out against the idolization. That idolization, in part inevitable given Ledger's conjured gravitas, worsened especially in his absence, a seeming martyrdom.
Director and writer Chris Nolan, too, is to blame for the idolization, he one of the two men here too good at their jobs.
There is an attempted aiming at play. Nolan finds cunning ways through character and motif to pit us against ourselves, often with a flagrant misanthropy that caters little to self-loathing audience members looking for escapism, and if anything petitions them further for outright self-condemnation. There is nothing ordinary about the way he accomplishes this effect. Nolan packages big ideas in shiny packages — but big budgets do not and should not preclude big ideas. He is one of the few directors who, upon studios' soliciting him to direct summer blockbusters, still insisted on his movies haranguing society through often relentless thematic invective.
Nolan's proposed worldview drastically juxtaposes our norm. Volatility is more exciting than dime-a-dozen certainty, guaranteed.
Enter Inception, a film dedicated to shattering the Jungian collective unconscious through what some bloggers, I'm sure, thought themselves brilliant to have recognized as an actual "inception" (the film's term) on the audience.
The plot centers around a fictional technology capable of connecting several dreamers to one common dream. The vivid excitement of the story arrives when characters venture so deeply into their own minds, into dreams upon dreams, that they become ever-so-slightly unsure of just which reality is real and which is routed through a computer. The sense of adventure in the film is tinged with playful paranoia, an inverted sensation actually embraced by the heroes of the story.
The protagonist Cobb is directly confronted with pure philosophical skepticism in the film's climax. His own subconscious assures him through a hallucination of his deceased wife that, because of his explorations in digital dream worlds, he no longer holds any certainties about which of his many realities is most "real." Cobb has gone too deep, she argues, so he must concede and accept her premise.
Yet emotionally, DiCaprio's Cobb refuses, and he begins to digest and process the requisite paranoia for good. He claims to her that it is both guilt and love that drive him, emotions that ground him to his primary world, his primary physical dimension. Cobb soon will no longer concern himself with his spinning top, an object he previously whipped to determine the veracity of his realities, its falling only in the most "real."
Nolan centers on the top's twirl for the final shot, and we are offered the same resolution as Cobb's when the dark credits roll, abruptly interrupting the top's potential tumble.
"Abandon the question itself," we are told, just as Cobb did.


For Nolan to provide his audience with anything less than unwavering existentialism after an action-acid trip like Inception would be irresponsible for a filmmaker of his reach. His is the same concession and subsequent pragmatism philosophical minds like Socrates and Wittgenstein authored when confronted with the very questions Cobb faced. Such questions beget an indelible agnosticism from which it seems only psychosis or practicality may stem.
If Inception is disguised as an action flick or a heist movie, consider those candy coatings added to hard medicine, the manipulation for the layman that, like the diversions exploited by the characters in the movie, allows for inception to take place and a safe path to be highlighted. Nolan employed critiques of everyday certainty that no one ever wanted to swallow, and he attempted to force the pills down, water rushing behind not unlike it does in the opening sequence of the movie.
But the world gagged.
Nolan attempted to perform this inception not on the philosophy minors of the audience who were perhaps already treated, but on the masses who had never even broached the subject of existential certainty. They rejected the treatment, angrily.
Entropy is too often mistaken as an antagonizing force. When fighting it, "Everyone loses their minds," as Nolan's Joker famously noted. Unsurprisingly, the internet was abuzz for the better part of 2010 in an attempt to stifle ambiguity and compile evidence, once and for all, on whether or not Cobb was dreaming.
Some such theories revolved around Cobb's wedding ring, how he supposedly had it on in some dimensions and off in others. But in a 2010 interview with Wired, Nolan instead confessed only to granting us access to outright conflicting maps.
As is, the effect of Inception is too topically important to be compromised. Either knowingly or unknowingly, artists like Nolan are preparing the world for a type of technology that is just barely out of reach. They also prepare us for the epistemological oddities that sprout out of some days, some months, some years, moments of strangeness and Jungian synchronicity amidst our lives.
Coronavirus-stricken, the world is suddenly aflutter with gothic characterizations like "This must be the darkest timeline," allusions at times, no doubt, to the Office-era NBC sitcom Community and a subplot that began with season three's "Remedial Chaos Theory." In the episode, several timelines, one of which is clearly the darkest, split into existence like Big Bangs, all at the falling of a die Joel McHale's character rolls on game night.
In 2020, the mental illness pandemics of anxiety and insomnia are already here, while others await us mostly in the final laps of the pandemic — those of agoraphobia, the fear of leaving one's home, and enochlophobia, the fear of crowds. Depersonalization and derealization, feelings of there being an odd or dream-like quality to life, permeate all of them.
Understanding what paranoia is, and what it isn't, lights a jagged path.
Coronavirus crises notwithstanding, within our lifetimes, we may see our own dream machines. Within half a century's time, it's possible video games will inhabit all of the senses at once and potentially become more than just games: they may become our lives.
According to some theorists, they already are. A utopian-Matrix, "Simulation Hypothesis" made its way especially through developed-world pop culture in recent years.
The hypothesis projects that, once an advanced society achieves immortality and seamless virtual reality through technology, the species running the society may plug themselves into an "endless arcade." That level of advancement need only occur once before the odds that a conscious mind in an even relatively advanced technological society resides in actuality in a simulated one, scream upward. One quiet corner of the universe where life neatly constructs itself for long enough, and we all might be inhabiting characters who once were available for customization on a "character selection screen," our real selves swiping left or right, adjusting the hue of our hair, the stats of our talents. Scientists and world leaders have enacted a 2045 Initiative that seeks similar milestones.
Those of you who publicly vandalized Inception's most important scene ten years ago, did you think such milestones wouldn't affect us? That we'd really need another cookie-cutter resolution in the ether?
As Morgan Freeman's Lucius Fox puts it for the whistle-blowing Wayne Enterprises employee in The Dark Knight: "Good luck."
Technology and the details of these new, exhaustive virtual realities may be so convincing that we get lost, just like Cobb. We will be forced to accept a proposition formerly reserved for philosophers, and for stoners: our current reality could be an advanced computer simulation, the equivalent technology of which will be sitting in our living rooms, soon.
The coronavirus climate may too be so strange and backwards, that we get lost, just like Cobb. We may feel acutely aware that our reality is strange, we atomic bodies moving amongst others. The virus, through fear, has made us hyperaware of our alive states, anxiety knocking.
He wants us to recognize a default goodness in ourselves, to draw the line in the sand as nihilism and techno-futurism encroach and threaten the ethic of good people, still as of 2020 grouped together in common goals.
We rightfully take for granted the assumption that our waking life is a non-derivative reality, but when we may credibly and easily imagine otherwise, or feel so detached through routine and fear that paranoia beckons all the same, the foundations of society forged from and renewed by smaller minds will fall. Consider those who closely follow the counternarrative to the coronavirus crisis, the claims that the infection and death rates are inflated, or that the numbers compared to others mean little. These are attempts to uphold a Catcher-in-the-Rye-style innocence, with punditry playing the role of Holden, catching the falling childlike minds. Think too of The Matrix and Keanu Reeves' Neo: "No. It's impossible."
Joe Pantoliano's Cypher: "He's gonna pop." Cue vomit.
Nolan, a survivalist, has provided us with thematic vaccination after thematic vaccination, from the narrative spirals of The Prestige (2006), to the quest for both knowledge and ignorance in Memento (2000) — incidentally alongside another memorable Pantoliano character — and ultimately to the allegory of Inception, his most pronounced and undeviating syringe-plunge yet. The plea is to enjoy the wild ride of questioning, but to jettison yourself at will.


Nolan fashioned the finale to his Batman trilogy as if his inceptions had already rooted and matured (they hadn't), offering us a movie with thematically not as scathing of an indictment of society as its predecessor. The antagonist in The Dark Knight Rises, Bane, portrayed brilliantly by Tom Hardy, nevertheless feels tame in comparison to the Joker, simply because he is willing to plan his interactions with the world around him.
"How wonderful," we heard the ghost of the Joker chide, clapping for Hardy like a seal. Although like the Joker, Bane too was equipped with a unique, engaging voice in-stereo, his echoes are simply not as emotionally jarring as Ledger's blistering cackle.
Bane's ensuing anarchy in Rises aptly is not anarchy for anarchy's sake, Joker-like. Instead, it's intended to renew and reestablish a more pure, democratic form — or so says Bane.
We've been led to expect not just a striking vessel for theme in Nolan's works, but a catalyst to critique that bruises us all. With Nolan as a guide, whether it be in his Batman trilogy or in the Escher-like Inception, we may find ourselves entertained, but mentally exhausted — a brief display of symptoms from the attempted vaccination. (The first Knight actually ends with a limping Batman.)
But there is nothing braver than Batman's attacking Bane in Rises, Bale letting out a primordial scream in a sewer first fight. His convictions have strengthened, a development that Nolan, I imagine, wishes for his audience as well.
He wants us to recognize a default goodness in ourselves, to draw the line in the sand as nihilism and techno-futurism encroach and threaten the ethic of good people, still as of 2020 grouped together in common goals. Especially in the more privileged developed-world nations, our apathy in the 2010's was "practiced," as Anne Hathaway's Selina Kyle notes about Wayne in Rises, and had we been born in another era, our fervent zeal for whatever other fashionable ideology may have been just as practiced, just as learned. When we strip ourselves of all such subjectivity, as psychosis-inducing crises, virtual reality, technology and post-modern evolutions will, we will be left with scattered nonsense at first glance.
The beauty of what comes after is what makes the human race strong. The beauty is in the build.
I guess we should thank Nolan. It's what we should do for everyone else who has attempted to make this next part of the ride less bumpy for us.
We may not, Nolan tells us, let irony and postmodernism take such a strong hold of our minds that we forget to live and be good, consistently good, to each other. The alternative mindsets are by no means always violent, villainous psychopathy, but they still threaten to create a desensitized people who simply do not care about, or invest themselves in anything.
We can trace the crumbs back to the sources and blame technology, or the failures of parents (or even, I would argue, to Ledger's pop icon of the Joker being so effective in his delivery, that he genuinely swayed a generation, at least for a few years, a cautionary tale about the importance of artists' taking their work and its cratered reach seriously), but as far back as any of us should trace is ourselves, at least to start.
A reboot: you can be apathetic, you can be psychopathically evil, you can be ethical, but given that your mind is physically capable, it becomes your choice to evolve, despite your past influences. Instead of having the novel selection chosen for you, choose.
Nolan's proposed worldview drastically juxtaposes our norm. Volatility is more exciting than dime-a-dozen certainty, guaranteed. Our collective unconsciousness is already upgrading to handle it. Nolan expounds upon ideas that border on postmodernism, but ultimately, he is of a "post-irony" school of thought. He recognizes the importance not only of the destruction of subjectivity, but of the rekindling of a new subjectivity more grounded in reality, more good.
And that is Cobb's choice as the top either keeps spinning or falls, to leave behind the endless questioning, the endless uncertainty, the endless drone of nothingness his dream-like state had thrust upon him.
He chooses to ride the paranoid world realistically still, but emphatically. He chooses to focus on the humans in that world, for him, his children. He chooses to unhinge the habit of stoned paranoia and replace it with wonder.
Bruce's narrative path in Rises ends the same, with resolve and practicality, empathy and sacrifice for others, a default goodness at the bottom of the realism barrel, underneath and to the left of anxiety disorders.
The Joker, always a contrast, never replaced what could have been a temporary psychosis with anything. He led a life in a society from which he benefited, others making his guns, preparing his food, outfitting public bathrooms with toilet paper for when he, too, like all of us, "had to go" (off-screen of course, lest his messages be diluted).
"Pawns," he'd say. "Don't be like them," he'd quip as he does to Dent. "You're not."
Yeah, Joker, we are. We are them.
That imbalance of societal effort and accommodation anarchists refuse to recognize, we non-psychopathic minds certainly can.
You cannot "go back" once you've seen life for the dreamlike state it is. The coronavirus crisis accelerates the dominoes towards wonder and realism that the twenty-first century had already struck. On the way lies fear. You can try to rewind, sure, but there is no unlearning available with the laws of physics still operational. The exit from Plato's cave will be blinding.
That is, unless you have art already seen, experienced, heard, zipped and archived in your mind and ready for deployment. That is, unless you've already endured an inception against your will.
I guess we should thank Nolan. It's what we should do for everyone else who has attempted to make this next part of the ride less bumpy for us.
What we can do is consider ourselves lucky to occupy space and time with others who share our same confused plights amidst the strangeness and ambiguity of life in the universe. What you can do, is adapt and be better, for them.
So let the top spin. Be stronger than the selfish you who once needed it to fall to move forward with their day and their lives, for it to fall to be able to "act right" and not become a drain on society's other humans.
Look up.
THE STIFF
Paranoia has continual value, a skeptic and a conspiracy theorists' greatest ally and in the struggle for truth, an outright weapon.
THE SIFT
As we begin to rely on and receive help from each other, paranoia evaporates. Left in the mist is a group of people with shared problems, shared aims and concrete solutions for their world. We must not let philosophical skepticism take such hold of us in the science-fiction-like years to come that we lose sight of wonder on this strange flying rock "Earth" that a nearby star hurls around itself and the universe. We must not lose sight of each other.
IDEAS SIFTED: Inception, The Dark Knight, Sigmund Freud, the Joker, philosophical skepticism, Jungian synchronicity, the coronavirus pandemic, Community (TV), The Dark Knight Rises, video games and virtual reality, Simulation Theory, The Matrix, The 2045 Project, The Catcher in the Rye, nihilism, anarchy, Plato's Allegory of the Cave.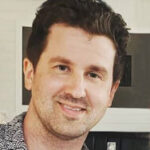 Ryan Derenberger is a freelance journalist, a Journalism and AP English teacher at Whitman HS in Bethesda, MD, and the founder of 'The Idea Sift.'